Meet Our Asian Art Specialist
---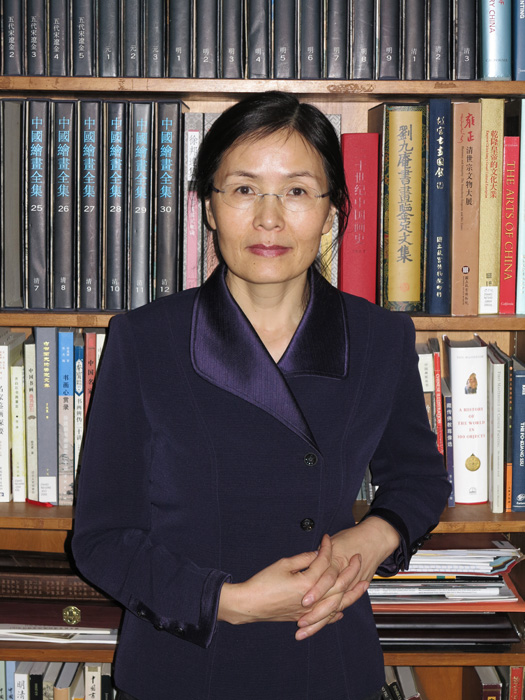 We are Certified Art Appraisers and Accredited Senior Appraiser (ASA) of Asian Art. We serve the public with expertise, experience and integrity. Quality, honesty and transparency are our most important values. We never mislead you, and we will never ask you to pay for services that are unnecessary for achieving your goals. Our job is to provide you with objective advice. We are honest about the art you own and its likely performance in the current art market. The written reports we prepare are based on thorough research on the history, style, and artistic background of your art, as well as the performance of relevant objects in the market place.
We are transparent in providing high-quality, professional services. Before we begin research, we state what you can expect in a written report, explain the way we figure costs, and ask for your approval in the form of an engagement letter. We insist that you understand the appraisal process before committing to it. We are happy to answer any questions, and we are often able to extend a discount for appraisal of multiple objects of a similar style or by the same artist or workshop.
We don't try to be an expert on all forms of Asian art, although we have been exposed to all major Asian cultural traitions and visual aesthetics in our graduate studies. We limit our practice largely to the areas in which we are qualified, by dint of our Ph.D. and M.A. degrees and our research experience: Asian Fine Arts, Japanese Prints, Buddhist Art, Chinese art and Tibetan Art.
We are independent art appraisers. We pledge to offer affordable high quality professional art consulting & appraisal servcies to Asian art owners and art collectors who have no access to the elite professionals or scholars.
TESTIMONIALS from Our Clients
---
Qualified Asian Art Specialist
Dr. Yang has had a long and successful career in different aspects of Chinese art and art connoisseurship. For more than 25 years, Wei Yang has been educating the public about Chinese art. For many years she ran the education division at the Dunhuang Research Academy (Mogao Caves) in Dunhuang (Gansu, China), the largest repository of Buddhist art in the world. Subsequently she moved to the U.S. and earned a B.A. degree in art history and a M.A. degree in Buddhist Art at Smith College (Northampton, MA), and completed a Ph.D. degree in Chinese art and Tibetan art at Northwestern University (Evanston, IL) in 2005. Before she started her own art consulting & appraisal company, WEI YANG ART, she held the position of Chinese Art Bibliographer for the Marquand Art Library at Princeton University for almost three years. In 2011, Dr. Yang earned a Certificate of Antique Scroll Restoration in China. Currently, Dr. Yang is an independent scholar, Chinese art adviser and art appraiser.
Dr. Wei Yang is committed to all Asian artistic traditions. As an academic, she dedicates her career to helping others understand and appreciate Asian art, particularly Chinese art. With a scholarly focus on Chinese painting and Buddhist Art, doctoral training on Chinese art and Chinese Art Connoisseurship, as well as a mastery of a few Asian languages, such as Chinese (both classical and modern), Japanese, and some Tibetan, Dr. Yang guarantees that her clients are offered professional services of the highest quality.
Dr. Yang has never stopped sharpening her consulting & appraisal skills in order to serve the public to the best of her abilities. As an independent appraiser, Dr. Yang earned a certificate of Fine and Decorative Art Appraisal from Pratt Institute in New York in 2009. She took the four Principles of Valuation courses in order to advance her career as a professional appraiser. She successfully completed the four-level-courses for Personal Property Valuation programmed by Pratt Institute (NY), the American Society of Appraisers, the 15-hour Uniform Standards of Professional Appraisal Practice administrated by the Appraisal Foundation, and passed a code of ethics exam required by ASA for a professional designation. She passed the qualification exam for Asian Art and earned an accredited senior appraiser (ASA) designation from the American Society of Appraisers. As an independent Asian art appraiser, with a focus on Chinese art and Tibetan art, she complies with the Uniform Standards of Professional Appraisal Practice and conforms to the Code of Ethics in her services.
Dr. Yang consults & appraises Chinese art of all categories. Her expertise includes Chinese fine arts (paintings, calligraphy, and prints), antique furniture, textiles, wood/ivory carvings and scholarly objects (ink stones, brush holders, etc.). She also appraises Chinese decorative arts, such as screens, jade, glass painting, and Tibetan Buddhist fine arts (Thangkas) and ritual objects. Working with WEI YANG ART, you will receive Dr. Yang's full attention and her dedicated professional services from the moment you pick up the phone or send us an email to the delivery of a well-written appraisal report. Post-appraisal consulting services are also available.
Have Questions? Need Professional Assistance? Please Contact Us or call us at (609) 688-6891
---