APPRAISAL & IRS REGULATIONS
---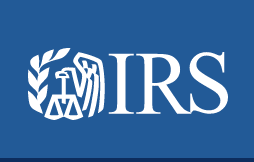 "Qualified Appraisal" by "Qualified Appraiser"

Wei Yang, Ph.D. in Chinese art, Accredited Senior Appraiser (ASA) in Asian Art and Appraisal Review (ARM), is a qualified independent art appraiser for taxation appraisals. She has appraised most forms of Asian art, and performed appraisal review of Chinese art, ranging from Chinese painting and calligraphy, ceramics, jade, Buddhist art to decorative arts, for varous purposes. She has served as Chinese Art Appraiser, Review Appraiser and Expert Witness for taxation litigation. She wrote about the connoisseurship and valuation of Chinese art (Books by Wei Yang).

Dr. Yang prepares Asian art appraisal in compliance with the Uniform Standards of Professional Appraisal Practice (USPAP) and the IRS regulations for "Qualified Appraisal" by "Qualified Appraiser."

Dr. Yang brings integrity, professional training, competence in multiple fields, and impartiality to her work.
---
APPRAISAL & IRS REGULATIONS
-IRS Pulbications 526, 561 and Form 8283

In all matters related to taxation, you should learn the relevant national and local regulations and consult with a tax professional. This website does not offer legal or tax advice. The information below is intended to provide partial information on how the Internal Revenue Service (IRS) defines qualified appraisal and qualified appraiser.

Art collectors and donors, charitable organizations, loan officials, taxation attorneys and others involved in charitable giving and taxation should consult relevant IRS publications, including 526 (Charitable Contributions), 561 (Determining the Value of Donated Property), 8282 (Donnee Information Return), and 8283 (Noncash Charitable Contributions).
---
IRS PUBLICATION 561
-"Determining the Value of Donated Property

IRS Publication 561 (Determining the Value of Donated Property) states that, with some exceptions, "you generally will need an appraisal for donated property for which you claim a deduction of more than $5,000." It also advises, "The weight given an appraisal depends on the completeness of the report, the qualifications of the appraiser, and the appraiser's demonstrated knowledge of the donated property."
"QUALIFIED APPRAISAL"
-USPAP Compliance

IRS Publication 561 (Determining the Value of Donated Property) further defines a "qualified appraisal" as an appraisal document "that is made, signed, and dated by a qualified appraiser in accordance with generally accepted appraisal standards." The text specifies eleven points of information that should be included in a qualified appraisal. A partial listing of the eleven points includes a description of the property, its physical condition, name and qualifications of the appraiser, date of valuation, Fair Market Value, method and basis of valuation. More detailed information is needed for art objects.
"QUALIFIED APPRAISER"
-Education, Experience and Professional Designation

IRS Publication 561 (Determining the Value of Donated Property) defines the minimum education and experience requirements for a "qualified appraiser." A qualified appraiser must have earned an appraisal designation from an appraisal professional organization or have met certain educational requirements and amassed relevant experience. Organizations refer to American Society of Appraisers (ASA), Appraisers Association of America (AAA) and International Society of Appraisers (ISA). A qualified appraiser must also regularly engage in preparing appraisals and demonstrate expertise in the type of work being appraised.
---
NEED AN APPRAISAL FOR TAXATION?
-Rules for Charitable Donation Appraisal

Before filing your tax credits for charitable donation, consulting a Certified Public Accountant, a Tax Attorney and an Appraiser is wise. By the taxation law, IRS does not require an appraisal for every donated property unless the value of the donated property reaches the MAGIC number.
We aim to provide you with quality professional Chinese art consultation and Asian art appraisal services at a cost you can afford.
Need quality Asian art consultation and appraisal? please Contact Us, OR call us at (609) 688-6891.
---